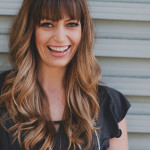 The Hair + Makeup Company was founded by friends Sarah Nicole and Melissa Marie. In just a few years, their business has become a whole team of experienced artist to serve multiple weddings and large parties. Based in Carmel Valley and also Sonora, near Yosemite.
They have found they're inspiration of natural beauty while working in Carmel, Napa, Big Sur, and Yosemite. Their brides love effortless romantic hair with makeup enhancing their features and dewy, flawless youthful skin.
The Hair + Makeup Company is the preferred beauty vendor for many planners, photographs, and venues not only because of their beautiful work; their professionalism, client relationships and getting the party ready on time is always delivered.